Modular Elevator ​Systems
A modular elevator system is the perfect choice for saving precious time on your next project as this prefabricated elevator is assembled in a climate controlled environment off site and craned into place in minutes not months and ready to fire up as soon as power is supplied.
Just like it's CMU or wood frame counterparts a modular elevator system should be installed at the beginning of new construction so that the building can be constructed around it.
Let's not forget about existing buildings, since the modular elevator system has the capabilities to be self supporting it can be craned into an existing building or even attached to the side of an existing structure.
It's time, to change the way the industry installs elevators.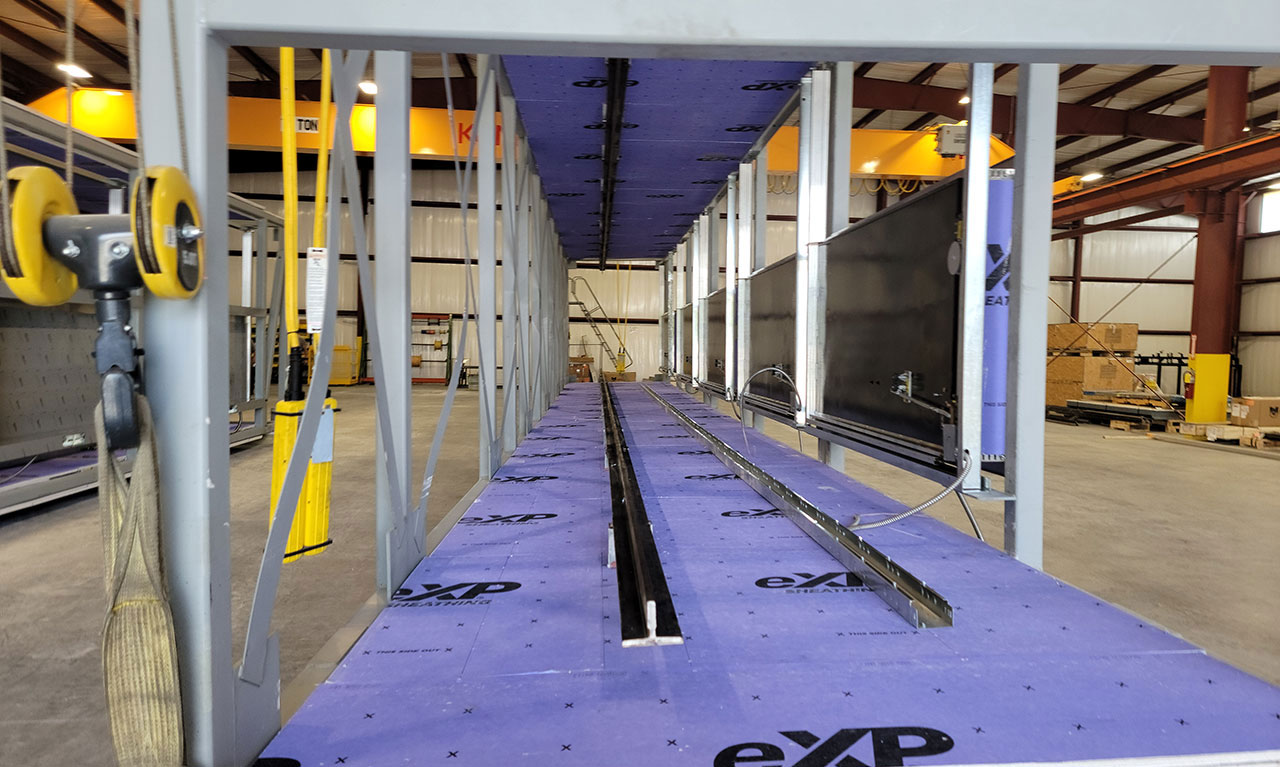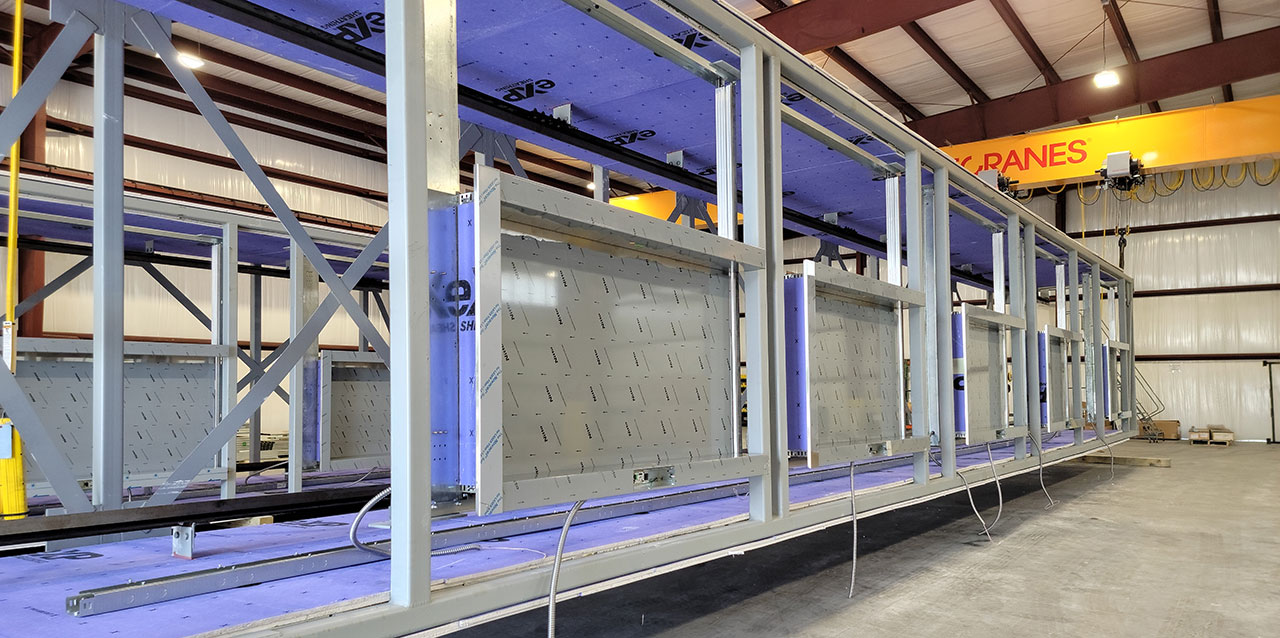 Safety.
Unlike traditional installation, modular elevator systems are the definition of a safe work environment. Since these systems are assembled horizontally in a climate-controlled facility there are no construction site hazards, weather hazards or even fall hazards as ever component is at or below eye level.
The same safety carries over to the jobsite. Once this system is in place there are no open shaft hazards as the hoistway doors are already installed. Inside the saft you also have the car installed and ready to be fired up allowing the hoistway to be a safer working enviroment for the elevator mechanics and apprentices as well.
Schedule.
With the North Carolina population growing at astounding rates, and forecasted to continue, there is vast competition in construction schedules.
As the amount of construction grows the amount of available workforce declines. As an innovative company, Resolute Elevator LLC has seen the need for an exponential change in how elevators are constructed.
By constructing elevators in a prefabricated shaft off site and providing all associated equipment in the hoistway; Resolute Elevator LLC is able to provide a much higher quality finished product in less time, while providing a safer working environment not only for elevator mechanics but all trades on the project site as well.
Modular.
The modular Elevator system is a project specific engineered structure. This system comes as a complete prefabricated structure arriving to site as an all- encompassing unit with entrances, doors, fire rating, roof, sheathing, rails, cab, pit ladder, pit GFCI outlet, pit light, and all associated elevator equipment. This is truly a turnkey elevator system.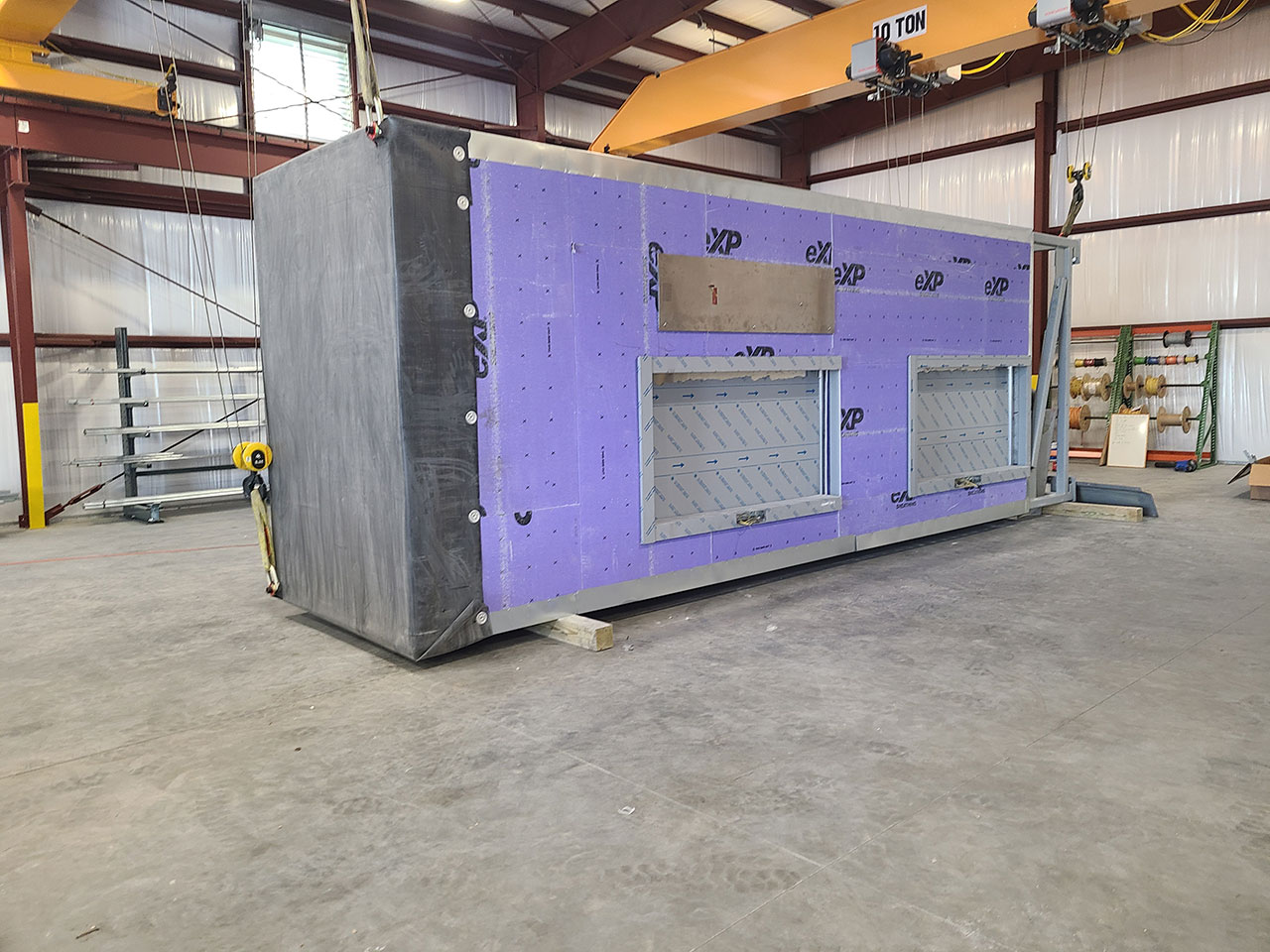 Ready to Start Your Elevator Design?
SAFER SYSTEM
Modular elevators are safer than conventional elevators because they are assembled horizontally in a climate controlled warehouse. Once on site and in place the mechanics have a running platform to work from instead of having to run safety tie offs in an empty shaft, thus the fall hazard is almost non-existent.
ALL INCLUSIVE
Modular elevators include everything needed to run the elevator except for the electricity. It comes with everything needed to work and meet code: pit ladder, pit light, pit GFCI. From the beginning we are there every step of the way. We come out with a diagram for the pit and bolts. Once the elevator is on site we wire in the power supply and adjust.
TIME SAVER
With a modular elevator system everything inside the hoistway is installed off site in a climate controlled factory. This keeps our installers off site until the day of install. This allows other contractors ample room to work without the conflict that the confined space of a hoistway can cause. Since our entire elevator is coming from one factory there is no wait time on multiple manufacturers. Once a modular is on site our mechanics can have the elevator up and running within a week.
MONEY SAVER
Needing to meet budget? Modular is the way to go. Everything is included, no architect or engineer drawings and fees. No need for the contractor to build a hoistway or pit ladder, no electricians running a GFCI or pit light. With Modular there are no surprises to throw the project off track or miss a deadline. All materials used are high quality materials and can be customized to each individual project.
Modular Elevator System Project Pictures
Modular Elevator System Installation Videos
Architects:
Want to learn more about Modular Elevator Systems and receive HSW Credit?
Submit your info here
Architect Lunch and Learn

Do you have an upcoming project that will require an elevator? Are you curious if a Modular Elevator System will be a good fit?
Contact us today to see what all options you have and how we are able to keep you from being locked into a costly proprietary contract.